ARTL Unfurls World's Largest Protest Sign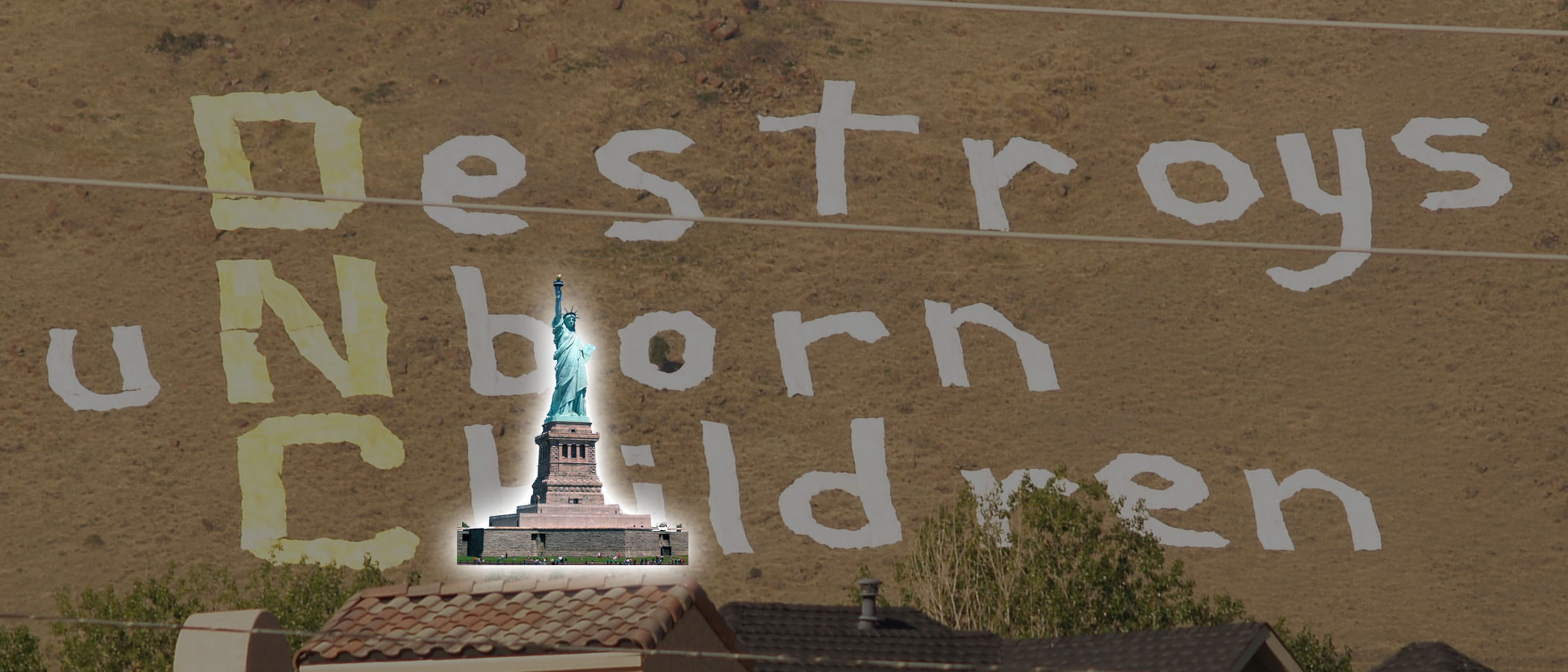 Size of world's largest protest sign by ARTL compared to the Statue of Liberty
DENVER, /PRNewswire/ -- An official Guinness Book of World RecordsTM attempt to display the largest ever protest sign has succeeded. The 530-foot tall and 666-foot wide message is being shouted from the mountaintops overlooking the Democratic National Convention with the leading 2008 protest message.
Depending on their location, thousands of DNC delegates and journalists can look out their hotel windows to the west to see the sign. Sponsored by American RTL Action...
"The tiniest boys and girls should be loved and protected," said American RTL Action president Steve Curtis, "but as nominating Barack Obama emphasizes, the DNC even supports killing kids in the womb old enough to know their mother's voice..."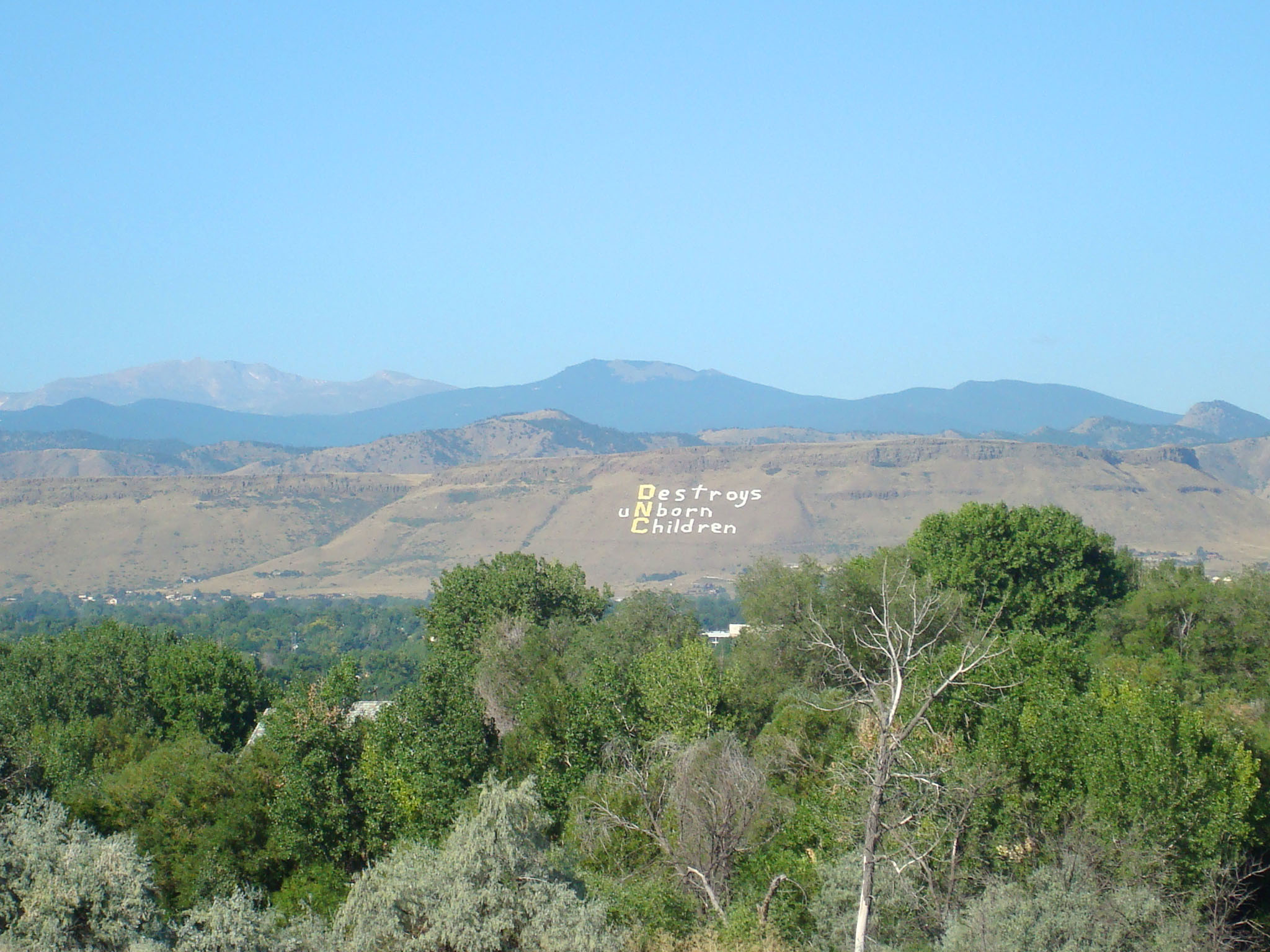 Photo from 7 miles away shows enormity of ARTL sign
Read how ARTL pulled off this massive protest, about media coverage, see time lapse video, photos and more at AmericanRighttolife.org